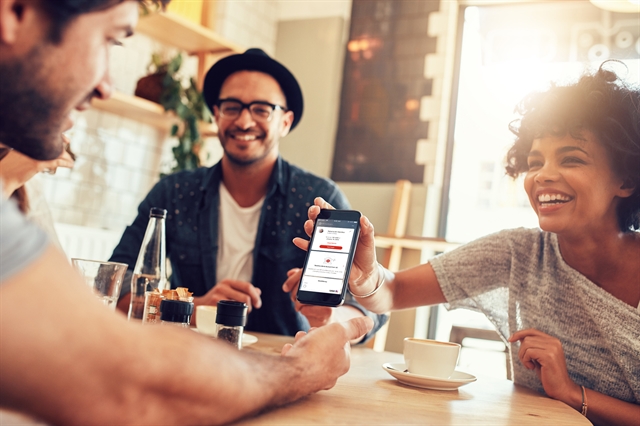 HCM CITY —  Global cross-border P2P payments and money transfer service provider MoneyGram International and Visa on Wednesday launched a real-time peer-to-peer (P2P) payment solution to Việt Nam.
It enables customers to transfer money from the US, UK and 18 other European countries to Việt Nam quickly and securely through Visa Direct. 
They can transfer money almost instantly through the MoneyGram mobile app or website to any Visa cardholder in Việt Nam. 
"We've already hit the ground running in 2021, and this latest integration with Visa Direct further improves our leading customer experience and will help execute our strategy to scale digital growth in one of the largest remittance markets in the world,"  Grant Lines, global chief revenue officer at MoneyGram, said.
"We have built a modern, mobile and API-driven company that has enabled MoneyGram to become the preferred partner for cross-border transfers, and we are excited to continue to expand our real-time transfer capabilities with Visa Direct."
Đặng Tuyết Dung, country manager, Visa Vietnam and Laos, said: "Cardholders can use any Visa debit or prepaid card to receive cross-border payments via Visa's real-time push payment solution.
"This partnership with MoneyGram will … streamline the remittance transferring process."
Việt Nam is one of the top 10 remittance recipients in the world.   
With Visa Direct, customers can now transfer up to US$2,500 per transaction and $10,000 per day. From now until June 30 this year, consumers can send money to a Visa debit card in Vietnam without having to pay a fee. — VNS
Xem thêm: lmth.man-teiv-ot-tnemyap-p2p-reffo-ot-margyenom-htiw-pu-seit-asiv/090968/ymonoce/nv.swenmanteiv