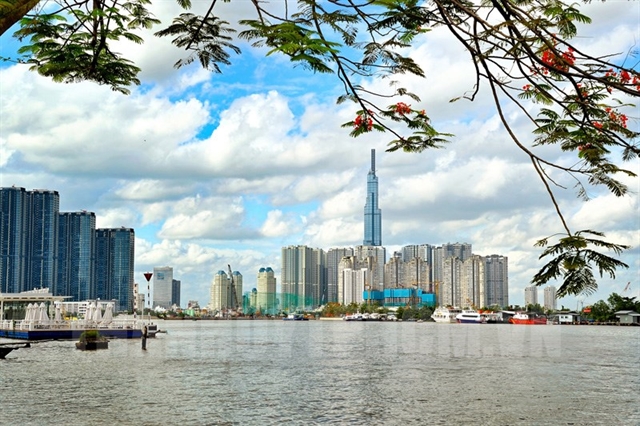 HCM CITY — HCM City's Index of Industrial Production rose by 34.5 per cent in January despite the continuing problems caused by the COVID-19 pandemic.
The city's four main industries have seen year-on-year growth, with electronics achieving the highest rate of 61.9 per cent.
The remaining three industries are mechanics (44.3 per cent growth); food and beverages (27.3 per cent); and chemical, rubber and plastic (up by 51.7 per cent).
Others such as wood and bamboo processing and automobile also reported growth.
Nguyễn Phương Đông, director of the Department of Industry and Trade, said that due to the city's efforts to control the pandemic, economic activities are recovering.
Business activity has generally picked up, with more than 3,300 businesses reopening.
Retail sales and services were worth nearly VNĐ120 trillion (US$5.2 billion), a 4 per cent increase.
Exports were up by 16.4 per cent.
The local authority said the city will seek to keep the pandemic under control while still ensuring economic growth.
It is guaranteeing sufficient supply of foodstuff and other high-quality goods and steady prices during Tết, and will organise festival and entertainment events for the festival while complying with the Government's COVID-19 requirements.
It is focusing on carry out the 13th National Party Congress' resolution (which contains social-economic targets and national development orientations) and the city's 11th Party Congress resolution. — VNS
Xem thêm: lmth.1202-ot-trats-doog-ekam-seirtsudni-ytic-mch/252078/ymonoce/nv.swenmanteiv