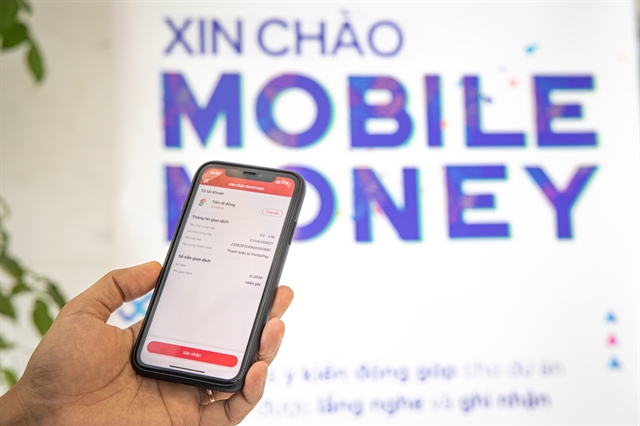 HÀ NỘI — A regulatory sandbox is still absent in Việt Nam, although this concept has been talked about for years.
Such a sandbox would allow innovators to trial new products, services, and business models in a real-world environment without applying the usual rules.
Đậu Anh Tuấn, head of the VCCI's Legal Department, said that the Fourth Industrial Revolution promoted the development of new business models such as the sharing economy and new products and services such as self-driving cars, and medical and financial technology.
However, the appearance of new products and services also posed challenges for policy-making agencies when the law had not yet regulated or did not such services.
There were only two related pilot projects approved in 2016-2021. Project 24 for technology enterprises in the car transport industry is a pilot mechanism. With this, technology enterprises can participate in the transport business using contract vehicles by providing an application that connects drivers and users.
The other pilot mechanism was for electronic money (Mobile Money). Telecommunications businesses are allowed to provide payment services to users through their telecommunications accounts, a field previously only offered by credit institutions under the Law on Credit Institutions.
Pilot mechanisms have initially taken an approach similar to a sandbox to remove difficulties caused by the lack of legal regulations.
Only businesses with approved projects could participate in the mechanism, subject to State supervision.
However, a VCCI report shows that the pilot mechanism still has major limitations. First, the pilot mechanism barely meets the needs of enterprises. The number of new business models is large and appears increasingly with the development of technology, leading to a huge demand for testing.
Meanwhile, the number of pilot mechanisms is very small and their scope very narrow, only applicable to a specific type of product or service such as taxis and mobile money.
Furthermore, the pilots do not have a clear enactment mechanism. Stemming from the needs of enterprises, the idea for a pilot mechanism may come from the enterprises' own proposal.
There was some concern about equity among business groups, especially small businesses and start-ups, said Tuấn.
Pilot mechanisms are not "exempt" from the law. The idea of ​​sandboxing is to allow businesses to be exempt from certain obligations.
Looking at the existing pilot mechanisms, they were trying to create additional space alongside current regulations instead of "breaking" them.
"These limitations have prevented the pilot mechanism from becoming sandboxes, so it is difficult to replicate it to meet the goal of supporting innovation," Tuấn told the Việt Nam Economic Times. — VNS
Xem thêm: lmth.man-teiv-ni-tnesba-llits-xobdnas-yrotaluger/3583711/ymonoce/nv.swenmanteiv