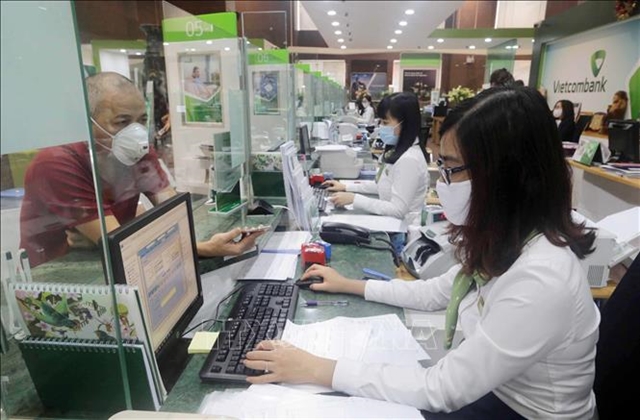 HÀ NỘI — The Government needs to issue a law on bad debt settlement for credit institutions as a pilot resolution on the issue will expire next year, experts said.
Such debts could increase again due to the adverse impacts of the COVID-19 pandemic.
The National Assembly approved Resolution 42/2017/QH14 on piloting the bad debt settlement of credit institutions in 2017, however, the policy will expire next year.
According to statistics from the State Bank of Vietnam (SBV), the total bad debt of the whole banking system as of May 31, 2021 was VNĐ425.4 trillion, down 3.4 per cent compared to the end of 2020.
Accumulated from August 15, 2017 to May 31, 2021, VNĐ353.81 trillion of bad debt was recovered according to Resolution 42.
The results are positive, but many warnings showed bad debt will continue to rise again due to the COVID-19 pandemic, especially after the latest outbreak.
According to banks' financial statements in the second quarter of 2021, more than half of banks recorded an increase in overdue debt balance compared to the end of 2020, especially doubtful and potentially irrecoverable debts. In Việt Nam, debts are classified into five groups based on their risk status: standard debt, debt needing special attention, subprime debt, doubtful debt, and potentially irrecoverable debt.
Specifically, at VietinBank, potentially irrecoverable debt increased sharply by 103 per cent and accounted for more than 80 per cent of the bank's total bad debt. The rises at Military Bamk and NamABank were 145 and 100 per cent, respectively.
Nguyễn Thu Lan, senior director of Techcombank's Risk Management Division, said bad debts caused by the COVID-19 pandemic are now just a risk, not an existing bad debt as banks have been allowed to restructure and keep debt groups unchanged for COVID-19 affected firms as per the Government's direction. However, she was concerned as the pandemic is not over while its heavy impacts are still ahead. Firms will still have to face many difficulties in the future and banks will certainly not be able to stay out of the firing line.
According to Cấn Văn Lực, chief economist of BIDV, one of the major problems when dealing with bad debts currently is the handling of collateral. The right to seize security assets of a credit institution is one of the key contents in Resolution 42, but it does not specify regulations when the borrowers do not cooperate. Therefore, as Resolution 42 will expire next year, Lực said it is necessary to have a law on bad debt settlement with a stronger legal framework.
Sharing the same view, Lawyer Trương Thanh Đức, director of ANVI Law Firm, said Resolution 42 has a good effect in dealing with bad debts, however, the policy still needs to be further streamlined to improve the handling of bad debts of the economy those of the banking industry.
Anticipating the possible risk of bad debt in the future, the central bank has recently also proposed to issue a law on bad debt handling based on provisions of Resolution 42.
According to the SBV, the issuance of a new law on bad debt handling will help maintain the settlement of bad debts after the expiry of Resolution 42, helping credit institutions accelerate the handling of bad debts to avoid potential risks for the economy. — VNS  
Xem thêm: lmth.desoporp-tnemelttes-tbed-dab-no-wal/5198101/ymonoce/nv.swenmanteiv